April 26th, 2019
A root canal is one of the most daunting dental procedures, or at least that is how everyone feels about them. Though most people cringe when they think of the words, "root canal," it's actually a very simple process compared to the alternative treatments.
Why We do Root Canals
Not many dental practices are certified to do root canals meaning you would have to go to a specialist. We understand that the closest specialist is 40 miles away from our city and it is because of this distance that many people would rather live with the pain then travel for the treatment.
In order to better serve our patients, we started this procedure from the very beginning of our practice. We care about keeping our patients healthy and pain-free!
What is a Root Canal?
Say you have a hole in your tooth, it's been there for a while and then your tooth starts to hurt. This is because that hole has been allowing bacteria into the roots of your tooth. The bacteria starts to affect the nerves in your mouth and gets into the blood supply which kills your tooth.
The pain caused by bacteria can be very intense and cause even more problems if it is not treated.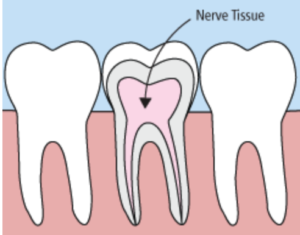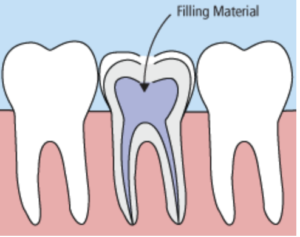 So, for a root canal, we start you on an antibiotic, remove the tissue and then simply fill the roots. This cuts off the pathway to the nerve so bacteria can no longer get to the bloodline. This process only takes about ten more minutes than a typical fill and it allows you to keep your own tooth as opposed to alternative treatments.
Alternative Treatment
The other option to treat this is to extract the whole tooth and replace it with an implant. However, this treatment takes much longer, costs more and you won't have your own tooth anymore.
It is infinitely better to have all of your own original teeth and we want to help you maintain them as long as possible and help you be as healthy as can be! That is why we suggest the root canal versus and implant whenever feasible.
---
Contact Coshocton Dentistry 
If you're in pain and you don't want to drive 40 miles to see a specialist, come to Coshocton where we have years and years of experience doing root canals! If you have any questions about this procedure or to schedule an appointment, contact us today!